I spent way too much time today dealing with customer support issues from a variety of companies – Hulu, Citibank, and AT&T.  I'm writing this particular article about my experience with Hulu, as I have some mixed feelings.
Like many people, I've been in the process of transitioning from regular TV to streaming TV along with a variety of services.  About two months ago, I signed up for a Hulu 30 day free trial.  I was someone presented with an ad, or a link, offering a 30 day free trial.
Interestingly, if I do a Google search for "Hulu free trial" now, the first organic result (not paid sponsored ads at the top), it took me to this page which shows there is a possible one year free trial

Clicking on the "start your free trial" link did not show me any options for a one year free trial.  But that isn't even what prompted me to write this post.  Here are the options presented on the next page: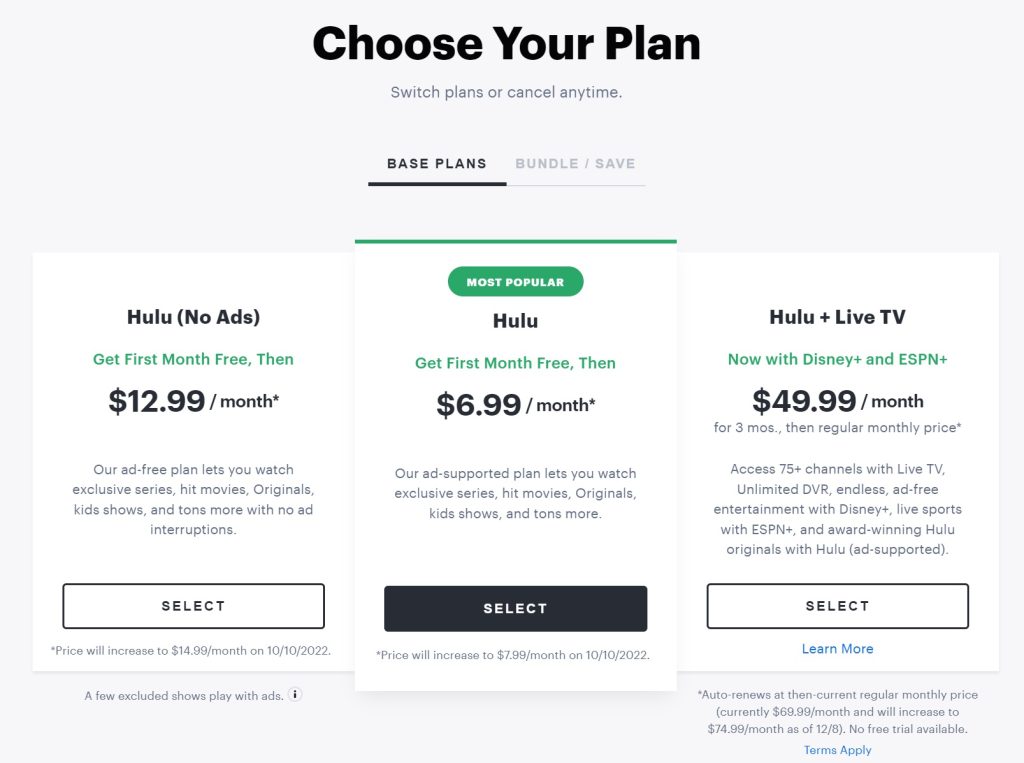 The page I saw when I had signed up was different, as I signed up from a mobile device.  Instead of having two tabs for base plans and bundle / save plans (which include Disney Plus and ESPN Plus), the mobile landing page had all six options next to each other, and you can scroll left and right to select the option.  For the Hulu option and the Hulu (no ads), it does say "Get Hulu 30 days free" or "Get Hulu (No Ads) 30 days free", but the other options do not say anything about days free.  But you only see the price and descriptions when you scroll over them.  Unless you looked closely, you wouldn't notice the wording is different for those two options.  And unlike the desktop page I did a screen cap of above, on mobile does not clearly have the wording "No free trial available" for most of the options.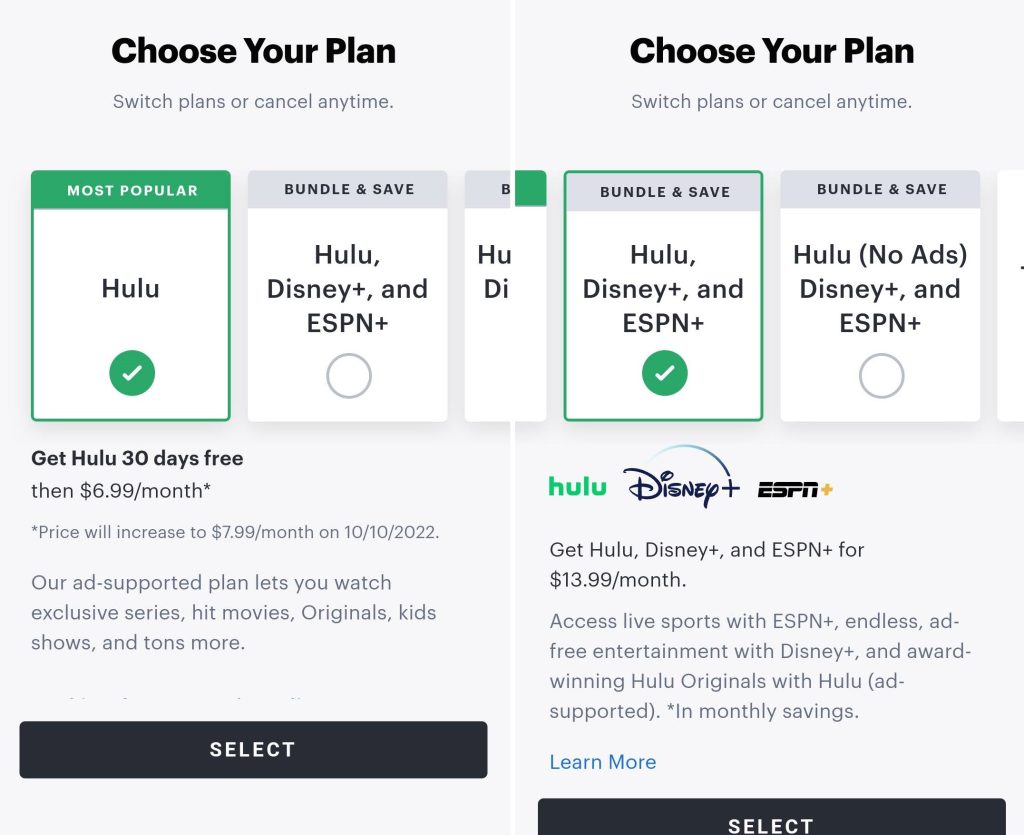 Knowing that the free trial does not apply to anything other than basic Hulu (ad supported) and basic Hulu (no ads), I can see that the descriptions are different.  I do wonder if it is just me, or if other people had the misguided idea that all of the different options included a 30 day free trial.  Was this deliberately misleading on Hulu's part, or was this just a not completely clear design?  I'm leaning towards this being somewhat deliberate – they could have made it much more clear that the free trial ONLY applies to the two options and none of the others.
I noticed the charge on my credit card about two months after I signed up, as I don't check my credit card statements in detail very often.  Is it likely that many other people wouldn't even notice the charge?
As soon as I noticed it, I did contact customer support.  The phone wait time was over 30 minutes and the online wait time was over 99 people for chat.  I chose to wait for the chat, which wound up being around 20-30 minutes too.
Once I connected to the customer support, they were polite and seemed to not have too many delays to review my account, for them to process, and reverse the charge.  They said the credit should show on my credit card account with 5-7 days.  Hopefully the refund will be there, as I'm not looking forward to having to talk to customer support again.
After looking around, I still don't see any links for a free one year trial of Hulu. And I don't see any discussion anywhere about a one year free trial.  I have no clue if this is deliberate or what they are talking about.  Maybe someone else knows what the one year free trial is referring to?  If you know, please add to the comments!